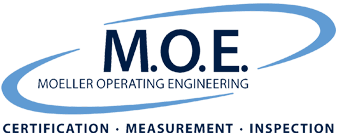 Moeller Operating Engineering:
Expertise in Renewable Energies and Grid Integration!
We are your certification body in the field of renewable energies. In particular we deal with grid integration of wind and solar energy plants as well as combined heat and power systems (CHP systems). For over 20 years we have been involved in the development of Technical Guidelines such as TG3, TG4 and TG8 published by the FGW (Association for the Promotion of Wind Energy and other Renewable Energies), the EEG (Renewable Energy Act), IEC 61400 standards and other regulations and grid codes. Furthermore, our business includes protection testing, measurement of harmonics and inspections.
Our mission
We strive for an electrical power supply with a share of at least 80% from renewable energies in the year 2050. In times of scarce resources and unmanageable risks of other technologies, we find this change indispensable, even if it comes with a large responsibility.
Decentralized power generation systems are a challenge for energy supply networks and need to participate in securing grid stability. We are contributing by reviewing the electrical and mechanical properties of power generating units and systems as well as other relevant components aiming at the highest possible security and quality.
Our main business segments are the accredited fields of certification, measurement and inspection. We have been accompanying the implementation of the verification guidelines for power generation systems as to grid integration since their induction.
M.O.E. has established itself by its broad range of services as a highly qualified competence centre in Germany and abroad and acquired the necessary accreditations, permits and recommendations in all fields. In cooperation with several committees, we work on continuous review of the guidelines and a consensus of all interests.
Services offered by M.O.E.
Certification
M.O.E. is a certification body accredited according to DIN EN ISO/IEC 17065:2018 in the field of grid integration and system services and offers highest competencies and quality in power generator unit, plant and component certification. These competencies have been proven with more than 1,500 grid connections of wind energy farms, PV farms, combustion engines (emergency power, biogas, combined heat and power plant), storage facilities and other types of power generation.
System certification

The system certificate is a prerequisite for obtaining the grid connection. This confirms to the system operator and the grid operator that grid-compliant operation of the system is possible. At the

end

of the certification process, M.O.E. prepares the Power Park Module (PPM) Declaration of Conformity, which certifies the correct implementation of the planning documents. In accordance with the national and international grid code requirements of the NC RfG or VDE, M.O.E. offers the entire documentation including the commissioning declaration and the extended commissioning declaration for prototypes.

Unit certification
The unit certificate, which forms the basis for system certification, includes the testing of power generating units such as wind turbines, solar inverters, CHPs, hydropower and storage facilities. It takes place on behalf of all power generating units of the series. In accordance with the European Network Code (NC RfG), the corresponding operating resource certificates can be issued for all European countries in compliance with the national specifications.

Component certification
For all essential components (e.g. parc controllers, protective relays, compensation systems) which are located in a power generating unit or plant, a component certificate or an equipment certificate can be issued in accordance with NC RfG. With the component certificate, the manufacturer or operator receives proof in accordance with national grid codes that the properties and functionality of a component comply with the guidelines. This proof of quality provides the manufacturer or operator with the necessary proof and significantly facilitates unit and system certification.

Individual certification assessment procedure for power-generation facility
The verification methods mentioned are not suitable for every power generating system. With the so-called individual certification assessment procedure for power-generating facility (system certificate C), a system certificate can be issued without submission of a unit certificate. The proofs in the procedure also guarantee a safe and permanent grid connection of the power generating system. M.O.E. offers all associated services including certification, model validation, measurement and monitoring from a single source.

Information Security Management Systems
Critical infrastructures depend on secure IT systems and a functioning Information Security Management System (ISMS). This concerns among others, the operation of electricity and gas grids, decentralised power generating system and plants or systems for controlling electrical output. In order to protect and independently test these systems, M.O.E. has competence in the area of ISO / IEC 27001 and ISO / IEC 27019. This also applies to the corresponding IT security catalogues of the Federal Network Agency.
Measurement
Acoustic measurements and forecasts
In order to protect the environment, the Federal Immission Control Act stipulates limit values for noise emissions and immissions, which must be met by wind turbines, CHP plants and industrial facilities, for example. M.O.E. is accredited as a testing laboratory for the determination of noise at technical installations and is also notified as a measuring point in accordance with § 29b BImSchG (Federal Immission Control Act).

Measurement of electrical properties
On-site measurements can be used to check the electrical properties of power generating units and systems, such as harmonic measurements. These measurements can provide the necessary data and evidence for certification and the individual verification procedure.